"5+ Stars to Dr Shamie and her staff for ALL aspects of initial consultation, evaluation of cataracts, preoperative care, surgical outcome, and post op follow up. The office is modern and runs on time; the staff is professional and courteous. Dr Shamie is personable, compassionate, extremely well trained, and surgically precise. She offers all available state of the art options for safe, effective cataract surgery and lens implants. I could not be happier with the results achieved and am 100% confident in recommending Dr Shamie and her team. "
"Top notch staff and doctors. Always very professional. I was educated and well informed throughout the process. I always felt completely heard and understood and my questions were always answered. During the surgery Dr. Hura continually reassured me that "I was doing great" and that everything was going perfectly. I felt that the doctors and staff who do this day in and day out never took my concerns lightly or for granted. My case was as important to them as it was to me. The results of my cataract surgery far exceeded my expectations."
"The staff are amazing and Dr. Hura did a great job on my cataract surgery. I highly recommend their office! I can see out of my left eye now, 20/20."
"This is the Rolls Royce of eye surgeries, particularly for premium focal cataract surgery. This multi-lens surgery allows you to correct both near-and far-sightedness, throwing away all glasses forever. But it's not covered by Medicare. My surgery was done by Dr. Shamie-- very professional. The out-patient surgery itself is only 15 min., in their own facility, with follow-up appointments. The entire staff--including optometrist Dr. Luu-- are empathic, always on-time. This surgery was worth every penny!"
"Everyone in the office from the reception to all the technicians and the doctors were so awesome and all of them put me at ease at such a traumatic moment for me. Dr. Hura was so caring and so knowledgeable, and I easily knew all will be well; and I relaxed. I am truly grateful to everyone and feel so fortunate I had my cataracts surgery … each time I gaze at such a clear world now I thank the technology and the expertise of your office."
"This practice is thorough, well organized, and very easy to deal with. They explained things clearly and patiently and were responsive when something unexpected happened between my initial exam and the surgery. Dr Hura did a fine job on the cataract surgery, and recovery was painless, uneventful, and proceeded exactly as they predicted it would. "
"What an amazing place this is!  Very thorough, knowledgeable, and so helpful!  I was really unsure of having cataract surgery - the thought of someone or something cutting my eyes is really scary - but the team there, especially Wanda, as well as Dr. Shamie herself, made me feel such at ease to the point that I can't wait for the surgery!  All questions were answered, a ton of tests done so that there were no surprises in the procedure, and I couldn't be happier.  Thanks to Dr. Cooper for the recommendation!"
"I had the best surgeon, Dr Neda Shamie, and her staff are superb and highly competent and professional. Love my new eyes after cataract surgery."
"Dr Shamie did my operation and initial evaluation.  It was a complete success in every sense of the word.  I had a very complex cataract removed and it went perfectly.  I felt no pain, no discomfort (except for the IV, of course) either before-during-or- after.  I can see very well (I still need glasses, or course), I no complaints now one-week later, and tears almost came to my eyes as I was able to see so well the colors and details I had never seen before. Thank you, Dr. Shamie."
"Dr Neda Shamie performed a cornea transplant and cataract replacement. In my left eye a year and a half ago. The initial results were fabulous.  Dr Shamie was my hero. It's a long healing process, with removal of stitches, a few at a time.  After the first two removals, the vision wasn't as great, and then I had an episode of rejecting the transplant!  Dr. Shamie got me through the rejection, and then the next removal of stitches dramatically improved my vision in hours, and it has stayed amazingly good, 20/25!  Dr. Shamie is a miracle worker.  She's still my hero!"
"Dr. Neda Shamie of the Maloney Shamie Vision Institute is without question the best. This easily tossed around phrase is meant for doctors like Neda Shamie.  I have Keratoconus in both eyes and unable to wear glasses and have worn contacts since I was 12 years old.  Dr. Shamie took my very complicated eye case several years ago and her primary goal was to get me the "best vision possible".  I required a corneal transplant in my left eye and a year and a half of very careful, patient after care. I then had cataract surgery and Dr. Shamie inserted a toric lens in my eye and I now no longer wear contacts and have 20-30 vision, with the possibility of improvement over the coming weeks!  She will perform cataract surgery on my right eye soon and I will not have to wear contacts at all.  For someone like me who's worn contacts almost my whole like, this is miraculous.  Dr. Shamie and everyone at the Maloney Shamie Vision Institute were nothing short of wonderful.  I cannot recommend her highly enough. She is the kindest, attentive, most thoughtful doctor.  She's a Goddess!"
"The procedure went so well, I was playing cards with friends the same afternoon I had cataract surgery. I had to call my dermatologist the next day as I saw things on my skin I had never seen before. Amazing what great eyesight can do. Oh, and after the surgery, my husband looked so much older!"
"I had nothing but an excellent experience at The Maloney-Shamie Vision Institute. A well-trained staff and the handout information and articles were very helpful in getting me prepared for my surgery. I am very happy I made the decision to let Dr. Maloney perform my cataract surgery. I am looking forward to have the other eye done."
"I have been remiss in not letting you know how very wonderful my experience was with your office when I had my two cataract surgeries. I now have 20/20 vision in one eye (right) and 20/40 in the left eye (probably because of the asymmetric astigmatism in the left eye). The evaluation was extensive and thorough; I think my eyes were measured in ways they had never been before. The surgery center was as pleasant and efficient as surgery centers can be. The anesthesiologists were very competent—in fact, I hardly remember the surgery at all! Again, thanks ever so much. After wearing glasses for over 50 years, I still reach for them in the mornings—until I realize I can see quite well."
"I had the cataract surgery done about 2 years ago. Everything went great during the procedure and through the healing process as well. The surgery was quick; the healing process was also quick. The best part was being able to see all the little details I had been missing my whole life."
"I've had both my cataract surgeries done through your office and in both cases I was impressed and delighted by the quality of care I received at every step of the procedure. Your staff was thorough, provided answers to all my questions and gave me written materials that helped me understand the procedure. Follow-up calls and visits were prompt and thorough, and I found that every member of your staff with whom I had any interaction was both professionally competent and personally helpful. As you may recall, my first contact with your office was when my wife had her LASIK procedure several years earlier, and I was so impressed with her results and the attention given to her care that I never even considered going anywhere else when it came to having my cataracts removed. The results have been life-altering; I only rarely need reading glasses, and my life—at least as far as vision goes—has returned to the unencumbered state of my youth. As you might guess, I would recommend you—and have recommended you—enthusiastically to anyone considering cataract or LASIK procedures. As regards the post-op healing process, the only part that was even remotely onerous was the application of eye drops, because I had never had to use them before. That said, in a couple of days, I had mastered it, and it was not a big deal at all. I followed your clearly defined instructions to the letter, and have had complete success. When it comes to health care professionals, both from the perspective of care and outcome, I consider MVI to be the Rolls-Royce standard by which all others should be judged."
"My experience with Dr Maloney's office was a terrific experience and the results were better than I expected. I had both eyes done and now for the first time in 50 years, I am not wearing glasses. The follow up after my cataract surgery was excellent."
"My cataract surgery was done in 2009 over the course of 7 months simply because I could not make up my mind whether I wanted both eyes the same or one long and one short. I ended up going with the long and short decision, and I also decided to pay the extra for the higher grade lenses with the wider range. The results were far better than I expected. I no longer need glasses for anything, not even reading. My eyes now can adjust through the ranges of vision smoothly so that I see perfectly while doing projects or repairs around the house or working with my computer or cell phone. My long range vision is the best it has ever been. I have great night vision and I no longer have the flaring halo around lights at night. The operation itself was a very easy and took very little time. The amount of medication for the procedure was perfect. I felt no pain or anxiety during the entire time. The staff was very friendly and professional. I was totally satisfied with this experience. The healing was easier and quicker then when I had the LASIK procedure years ago. I had very little to no pain to speak of. I did take a while to get used to both eyes working together, but once they synchronized, I was amazed at how well I was able to see. I highly recommend paying the extra for the high grade lenses, even though they were not covered by my insurance and were out of pocket for me, they were well worth the additional cost. My vision is excellent, and the care and attention given at Maloney Vision were superior."
"Dear Dr. Maloney and Staff, My father was the inspiration for us seeking the BEST Physician who we could trust with one of greatest gifts God has given us — our eyes. Unfortunately, my father was on an HMO Health Plan and his request to see an eye specialist was delayed and caused him his eye sight in one eye. Dad's brother also lost his vision when he was in his late 70's. So you can see why we were very concerned about my eye sight and could we trust a doctor. Of course, we did much research on selecting a Doctor. Even though the expense was above the other Doctors, we felt very confident that Dr. Maloney would be able to correct my complicated vision. Dr. Maloney was the most kind and knowledgeable eye surgeon that we have met. We felt comfortable in his response to our nervous questions. The day of surgery to remove the cataract was nervous for us. However, there was no pain and an awful lot to gain. It was amazing to be able to see so crystal clear and resume all my daily activities. I wake up daily and should thank God daily for Dr. Maloney's assistance in providing me with clear vision. No more headaches after I wake up in the morning. I did have a slight clouding in the lens capsule after the cataract removal, but Dr. Maloney adjusted my vision with the laser which was painless and improved the vision. The appointment desk staff are always so pleasant and accommodating. When you arrive for appointments a patient is greeted warmly and the scheduling is outstanding. We would strongly recommend Dr. Maloney for complicated and normal cataract procedures. God bless you Dr. Maloney. Sincerely,"
"The cataract procedure I had a couple of years ago was the easiest medical procedure I have had done. The recovery time was basically zero. As soon as I came out of the surgery center, I could read the street signs which were blurry before. I had no pain or discomfort either during the procedure or afterwards. The first night I had to wear the protective plastic cover over my eye which was no big deal. Eye drops afterwards were easy to handle. I trust Dr. Maloney with my eyes since he did a lasik procedure on both of my eyes over 10 years ago which was a success. When it is time to do my second eye, I will definitely have Dr. Maloney do the procedure."
"I had a prism situation – left eye; and, short vision in my right. I was having quadruple vision of tail lights at night, and, even with glasses, I did not feel comfortable driving. Dr. Maloney gave me Mono-vision without glasses. I'm now seeing 20/15 for distance and can read the smallest print on the hand eye chart, so I do not need reading glasses. It doesn't get any better. Maloney-Shamie Vision Institute made me feel most comfortable about considering a cataract procedure and being able to perform. This was accomplished by 3 examination and procedure recommendations, two with excellent technicians and the third with Dr. Maloney, a doctor with the best resume I have ever seen. More impressive, he's the guy that has patents on 4 surgical machines that other doctors use to do the procedure. What more could you ask for? Please, please give my contact information to any prospective patient. I'm happy to help Dr. Maloney bring such joy and satisfaction to other people as he did for me."
"After having both eyes done, a whole new world appeared. I now have perfect distance vision without glasses and just use reading glasses. I had pretty much stopped reading for entertainment but it's a delight once again. As to the surgery and "recovery"—it's as if it never happened. No pain of any kind. Awake from surgery and read the signs across the room. When I arrived at home I put on reading glasses and read the box scores in the paper!!! My daughter had laser surgery years ago with Dr. Maloney and when I told her of my impending need for cataract surgery she said "Go to Dr. Maloney and make sure HE does the surgery." That was best advice ever. Dr. Maloney is the leader in the field and very comforting throughout the experience. An easier, more rewarding experience could not be imagined. Thanks Doc for giving me my eyes back!!!"
"When people ask about my cataract procedure, I tell them that my experience from the beginning to the end was exceptional. I also advise them to look no further if they were to have any vision corrective procedures. Every staff member and doctors are to be commended for their professionalism and just plain good "people skills". The Maloney-Shamie Vision Institute is clearly (in my eyes) the benchmark in the industry. I usually don't take the time to endorse any products or service but because my experience was so positive, I feel an obligation to express my thanks. P.S. - My only complaint is that my golf game has not gotten any better. As a matter of fact, I now clearly see all of my bad shots!"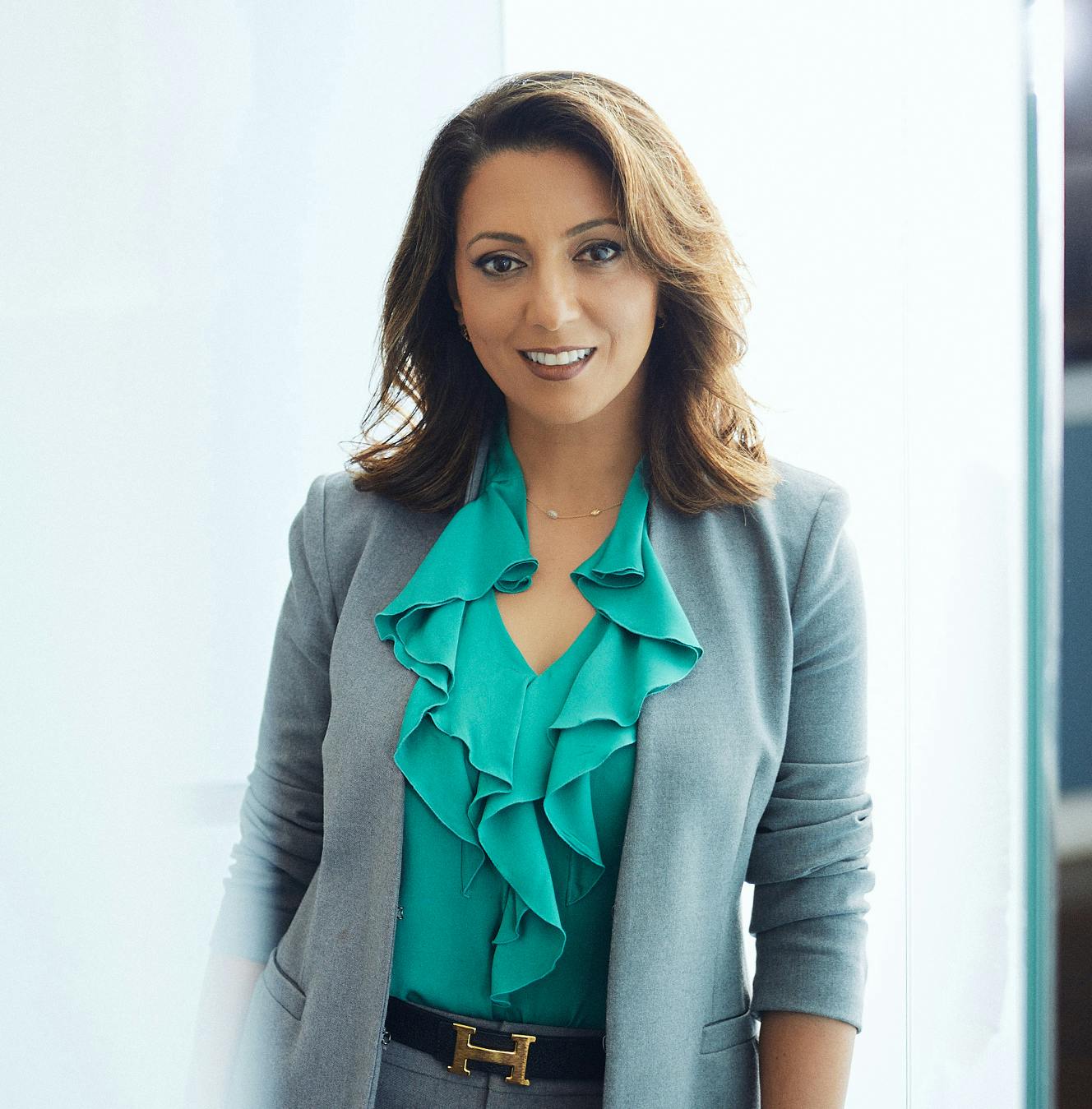 LIFE · CLARITY · FOCUS Schedule Your Consultation & Comprehensive Exam
Find out if you are a candidate by calling or emailing today.
Cataracts are a normal part of aging, but they don't have to impede your lifestyle. With the innovations now available in cataract surgery, Dr. Shamie can restore your ability to see clearly and enjoy your life.
With a comprehensive Cataract Consultation, you will be able to find out about all of your options and decide for yourself when, and if, laser cataract surgery is right for you.
We would love to have you be one of our thousands of happy, cataract-free patients.