Great vision without glasses, in just minutes
World-renowned LASIK Surgeon Dr. Robert Maloney, founder of Los Angeles' Maloney-Shamie Vision Institute, has been performing LASIK surgery in Los Angeles since it was introduced as an FDA clinical trial more than 25 years ago. His partner, Dr. Neda Shamie, has been performing LASIK for over 15 years. Before joining MSVI, Dr. Hura completed his fellowship at the Cleveland Eye Clinic, where he performed the full spectrum of vision correction, including laser vision correction through LASIK.
Since early in their careers, they have remained at the forefront of development and research, always ensuring that their patients benefit from the latest and safest technological advances.
The result is that our surgeons have personally performed more than 80,000 vision correction procedures—and have been the LASIK surgeons of choice for top athletes, celebrities, military pilots, and fellow surgeons.
Frequently Asked Questions
About LASIK Surgery

How LASIK Works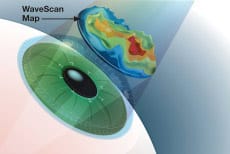 Step One:
Customized Measurements
The IntraLase FS laser is a computer-guided, ultra-fast laser used to create the thin corneal flap for the LASIK procedure. With the IntraLase femtosecond laser, expert Laser Eye Surgeon Dr. Maloney, Dr. Shamie, or Dr. Hura can create a corneal flap that is designed precisely to the configuration of your eye, without cutting, ensuring rapid healing after the surgery is complete.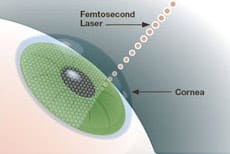 Step Two:
Laser-Created Flaps
We perform your laser eye surgery using the VISX Star S4 excimer laser. Their expertise with this advanced laser system allows them to perform your eye surgery in about 3 to 6 minutes. The Advanced CustomVue procedure provides the most precise, accurate form of laser vision correction available today. 3D eye tracking ensures that your treatment remains exact and specific to your customized LASIK treatment program, even if your eye moves.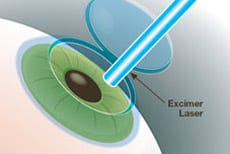 Step Three:
Wavefront-Guided Vision Correction
NASA recently approved the LASIK procedure for its astronauts following review of extensive military clinical data, which showed the use of two lasers (femtosecond & wavefront-guided) provides superior safety and vision as compared to earlier forms of the procedure. In fact, all branches of the U.S. military have approved LASIK for their servicemen and women, including Naval aviators and Air Force pilots, thanks to a decade of military research and recent advancements in LASIK technology.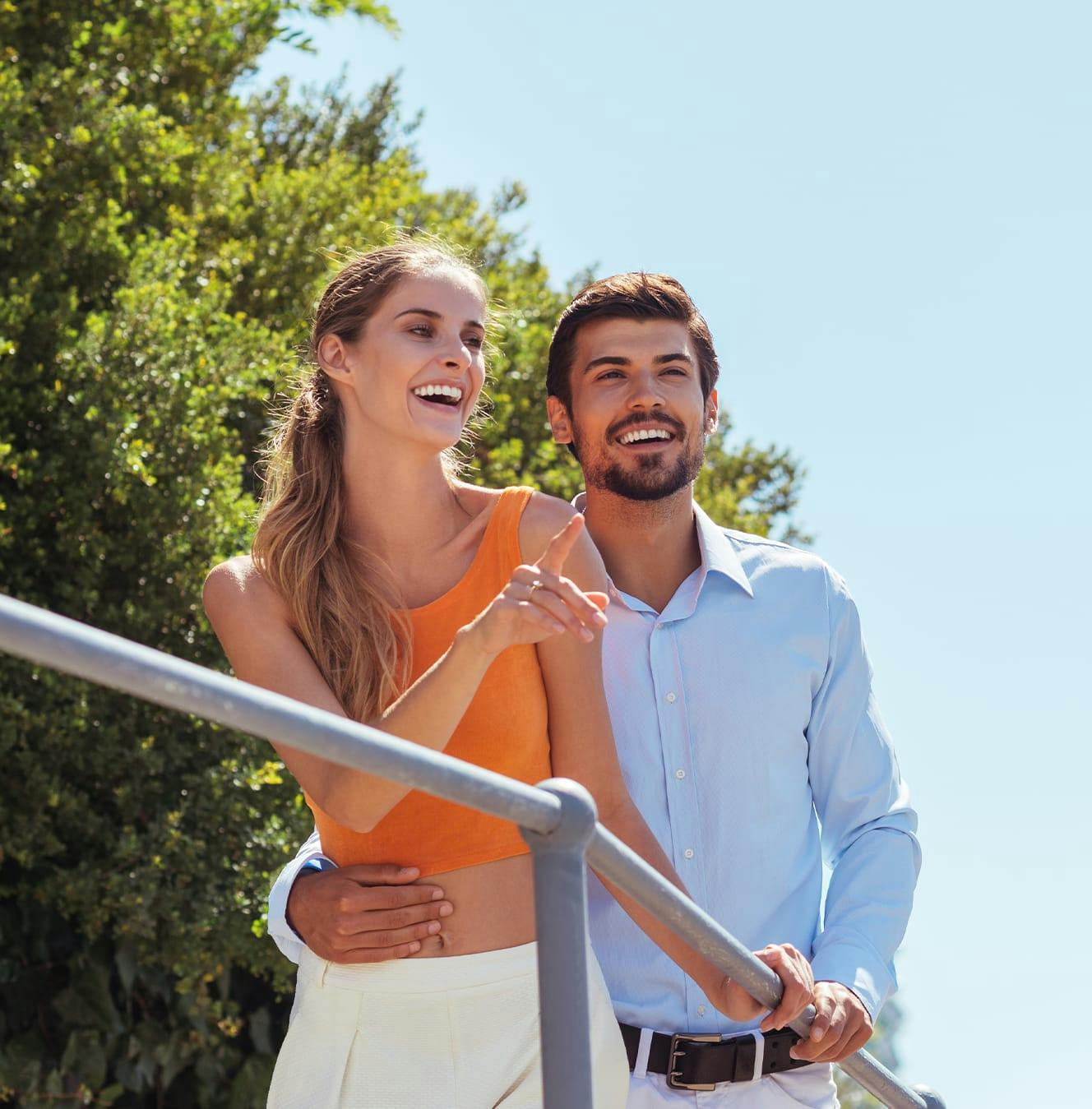 Is LASIK Eye Surgery right for you?
Because your eyes and your vision are as unique to you as your fingerprints and DNA, it's challenging for us to know whether LASIK eye surgery can benefit you without a personal examination. However, many recent medical advances, some pioneered at the Maloney-Shamie Vision Institute in Los Angeles, have made it possible to correct problems that couldn't be fixed just a few years ago. Dr. Maloney, Dr. Shamie, and Dr. Hura deliver among the best LASIK eye surgery Los Angeles has to offer.
In general, the conditions we're able to treat include nearsightedness (myopia), farsightedness (hyperopia), and astigmatism. We like our patients to be at least 18 years of age, have healthy corneas, and to have had stable vision over the past year.

Dana's LASIK Surgery Experience at Maloney-Shamie Vision Institute
How LASIK changed one world-traveling yoga instructor's life.

Your Eyes. Your Treatment. Your LASIK.
The very best things in life are custom fit, and that includes vision correction at the Los Angeles-based Maloney-Shamie Vision Institute. One size does not fit all when it comes to your eyes. And just like the tailoring of a fine suit or designer dress, your LASIK procedure is 100% tailor made for you.
With LASIK, we combine Wavescan diagnostic eye mapping and Iris Registration technologies, which allow us to diagnose your eyesight with 25 times the accuracy of earlier methods, with IntraLase blade-free flap creation and CustomVue, perfectly guided, LASIK treatment.
This technology allows unprecedented customization and accuracy, making it possible for the actual laser treatment to be fully customized to the unique characteristics of each of your eyes. This precise level of measurement and treatment can enable you to achieve the full potential of your personal best vision.

Experience
With more than 85,000 procedures performed and over 60 years of combined experience offering LASIK, Implantable Contact Lenses, Advanced Lens Cataract Surgery and Cornea services to Los Angeles, the doctors of Maloney-Shamie Vision Institute are Los Angeles' experts in helping you achieve better vision without glasses or contact lenses.

Personalization
Your eyes are just as unique as your fingerprints and the right correction procedure for them will be just as unique. Maloney-Shamie Vision Institute offers customized solutions for improved vision at any stage of life. We work with you to find the best treatment not just based on your measurements, but your lifestyle, hobbies, career, and interests. Because we perform the full spectrum of vision correction procedures, we don't push the envelope of safety to make you fit into one category. And if you're anything less than a good candidate for surgery, we'll tell you.

Reputation
In a nationwide survey by Ophthalmology Times, Dr. Maloney was voted one of America's Top 10 vision correction specialists. He and Dr. Shamie are both recipients of the Senior Achievement Award by the American Academy of Ophthalmology for their contributions to educating other eye surgeons. Both have been voted yearly by peers to be among Castle Connolly's "Best Doctors" and Southern California SuperDoctors. Accolades are special but the best acknowledgement by our peers is that over 500 eye doctors or their family members have chosen MSVI for their own vision correction surgery.