Refractive And Cataract Journal Articles
Dr. Hardten: Are there any intraoperative factors surgeons should consider when planning All-Laser LASIK treatments?
Dr. Maloney: The two main environmental factors to consider are temperature and humidity. My colleagues and I reviewed all enhancements in our center for under- or overcorrections following primary surgeries performed between 2003 and 2006. Our OR's humidity ranged from 11% to 58%. In 270 eyes undergoing an enhancement for undercorrection, the mean humidity at the time of the original surgery was 39%. In 238 eyes undergoing enhancement for overcorrection, the mean humidity was 40%. In other words, humidity had no effect on outcomes (Figure 1). We also reviewed the temperature in our OR between 2005 and 2006 and found it was 70º to 72º. Out of 283 enhancements, 106 were overcorrected, and 107 were undercorrected. At that point, we increased the temperature in the OR, because we had several complaints from patients who thought it was too cold. Between 2006 and 2007, we found a significantly higher number of overcorrections. Out of 111 enhancements, 87 were overcorrected and eight were undercorrected, which translates to an increased relative risk of overcorrection by a factor of 11. We then cooled the room down to 69º to 70º, and our results reversed. We have since maintained the temperature in this range and adjusted the Maloney nomogram appropriately. Based on our results, the OR room temperature appears to have a significant effect on refractive outcomes.
Dr. Hardten: If you are working in an environment that is not ideal, how would you adjust your nomogram?
Dr. Maloney: The problem with adjusting the nomogram is that there is a greater standard deviation of results when the room temperature is higher. So, even if your nomogram is correct, on average, you will have more undercorrections with a cooler room and more overcorrections with a warmer room, because there is more spread. So, I would adjust the environment, not the nomogram. Dr. Hardten: Are there any additional steps you or your technicians take to improve your outcomes?
Dr. Maloney: I am very careful to do the same thing on both eyes. We keep the second eye taped shut while we treat the first eye. I also try to treat both eyes at the same pace. I make an IntraLase flap OS and then OD, and then I perform the CustomVue ablation OS then OD.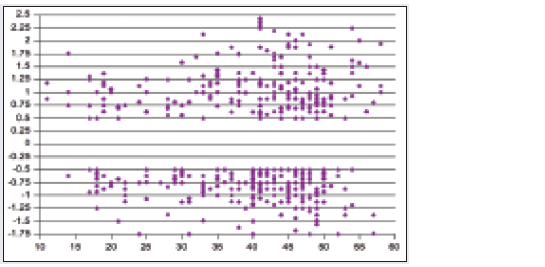 Figure 1. A retrospective analysis of pre-enhancement MRSE shows a limited effect of OR humidity on the overor undercorrection of primary LASIK treatments.
Dr. Hardten: How often do you reassess your environment throughout the day?
Dr. Maloney: We reassess the surgical environment continuously throughout the day. Our goal is to keep the room's temperature at 69º or 70º and the humidity at 40% or above.
Dr. Hardten: What kind of adjustments would you recommend for surgeons who are not regularly achieving 20/20 or better results?
Dr. Maloney: It is not expensive to control your OR's environment, so make the necessary investment to do so, because every patient who needs an enhancement represents someone who will not refer patients to you. The cost of a higher enhancement rate is far greater than the cost of controlling the OR's environment.
Optimizing Cataract Surgery:Lessons From LASIK Robert K. Maloney, MD, is one of the Directors of the Maloney-Shamie Vision Institute in Los Angeles. He is a consultant to Abbott Medical Optics Inc. and is Chief Medical Officer for Calhoun Vision, Inc. Dr. Maloney may be reached at 877-999-3937; [email protected].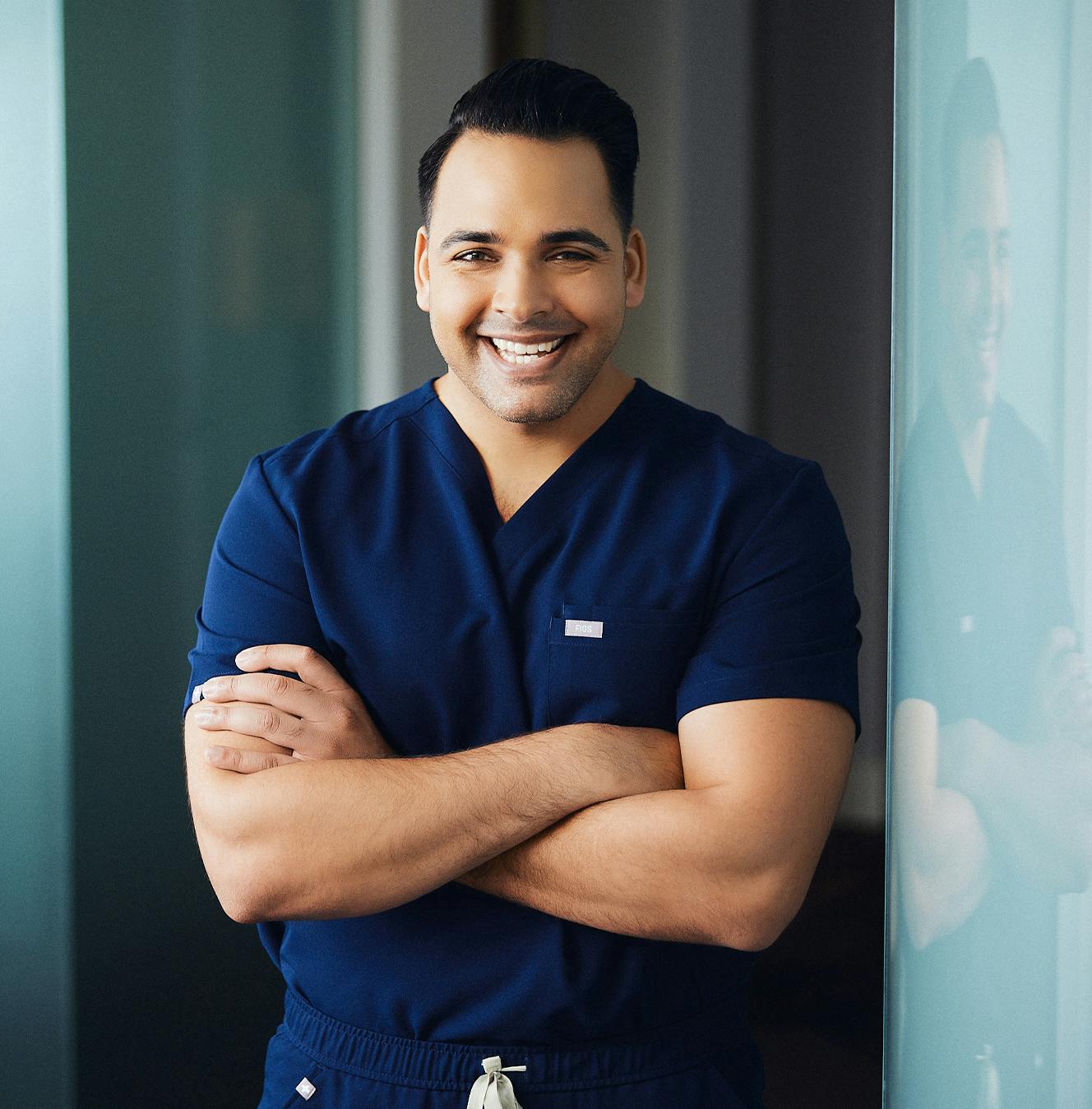 Schedule Your Consultation & Comprehensive Exam
Find out if you are a candidate by calling or emailing today.
Want to see it all, without your glasses? To schedule your Complimentary LASIK Consultation, call us at .
More than 500 eye doctors or their family members from around the world have chosen Dr. Maloney & Dr. Shamie to perform their surgery. Shouldn't you?