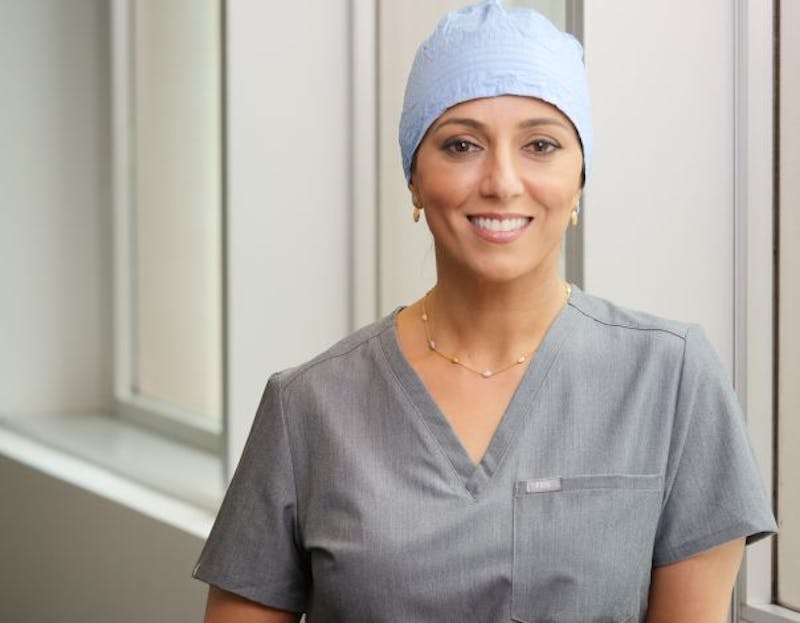 Maloney-Shamie Vision Institute welcomes Dr. Neda Shamie this April.
Neda Shamie, MD is a renowned cornea, cataract and laser refractive surgeon previously an associate professor of Ophthalmology at the USC Keck School of Medicine and Doheny Eye Institute. Dr. Shamie graduated Summa Cum Laude with high honors from UCLA and obtained her medical degree from UCSF School of Medicine. She completed her residency and fellowship training in corneal and laser refractive surgery at UC Irvine and stayed on faculty for one year as the director of the Corneal Service prior to moving to Portland, Oregon in 2004 to join Mark Terry at Devers Eye Institute. Together with Mark, they spearheaded many projects and advances in the field of lamellar corneal transplantation with emphasis on endothelial keratoplasty (DSEK, and DMEK).
She has coauthored over 50 publications on the topic of DSEK and DMEK and has led many national and international lectures, courses, and seminars teaching colleagues about the advances in corneal surgery. She also was the first in the Northwest to offer artificial corneal transplantation to patients as well as DMEK surgery and has continued offering customized corneal transplant surgery to patients who come to see her from near and far. She is an advocate of applying the femtosecond laser technology to corneal transplantation and in doing so, optimizes the results for her patients. She feels strongly about the benefits of advanced lamellar and customized approach to corneal transplantation, such as DSEK, DMEK, and DALK, removing and replacing only the diseased the layer of the cornea, allowing the patient to maintain the healthy layers intact. In this approach, she offers her patients the highest success rate and the most rapid recovery of vision, with the lowest chance for failure or rejection.
Additionally, she is recognized as a national opinion leader in the field of dry eyes and ocular surface disease and has been involved in a number of clinical studies related to the subject. Her approach to patients with dry eyes is one in which she takes advantage of the latest knowledge in the field, and treats their condition in a systematic and customized way. She has expertise in anterior segment reconstruction and complex cataract surgical techniques. Iris repair and suturing of the intraocular lens techniques to allow for minimally invasive surgery are among her expertise and her interest in aesthetic and functional repair of the eye leads to ideal outcomes for her patients. She has two young daughters and is married to her college sweetheart Sia Daneshmand who is the head of Urologic Oncology at USC. In her free time, she loves to redecorate her home (to her husband's dismay!), swim, make elaborate sand castles, travel to new destinations, and cook with her daughter who is a budding chef.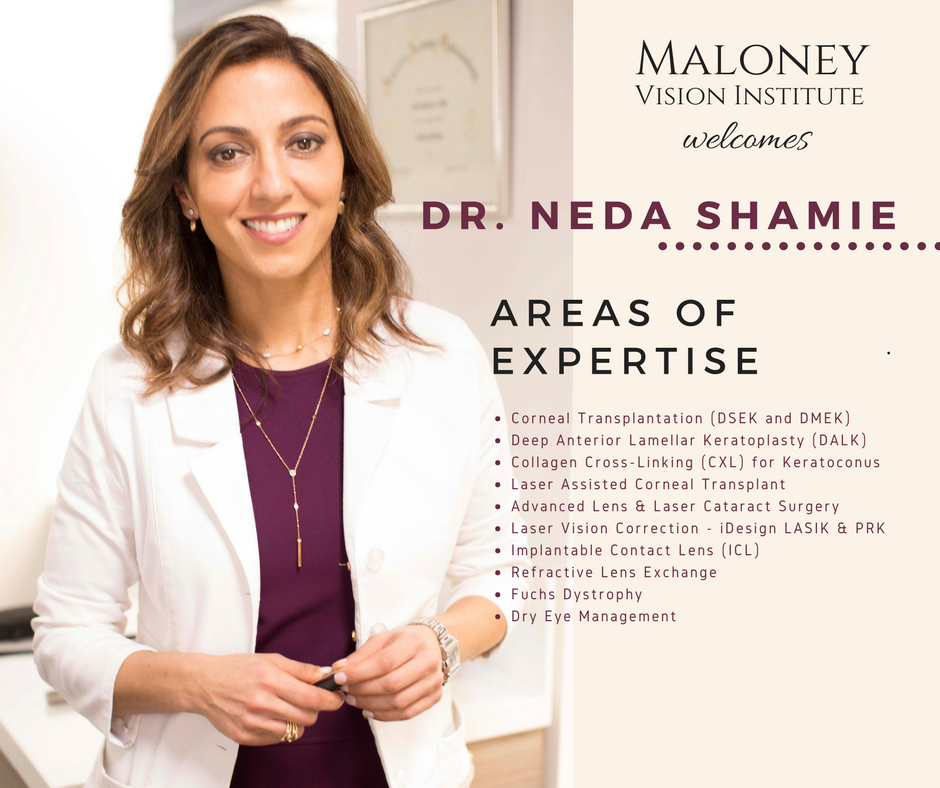 Dr. Shamie will begin seeing patients April 2, 2018. If you are interested in any of the below services or treatments, please call 310.208.3937 to schedule a consultation with her this spring.
Corneal Transplantation (DSEK and DMEK)

Deep Anterior Lamellar Keratoplasty (DALK)

Collagen Cross-Linking (CXL) for Keratoconus

Laser Assisted Corneal Transplant

Advanced Lens & Laser Cataract Surgery

Laser Vision Correction – iDesign LASIK & PRK

Implantable Contact Lens (ICL)

Refractive Lens Exchange

Fuchs Dystrophy

Dry Eye Management