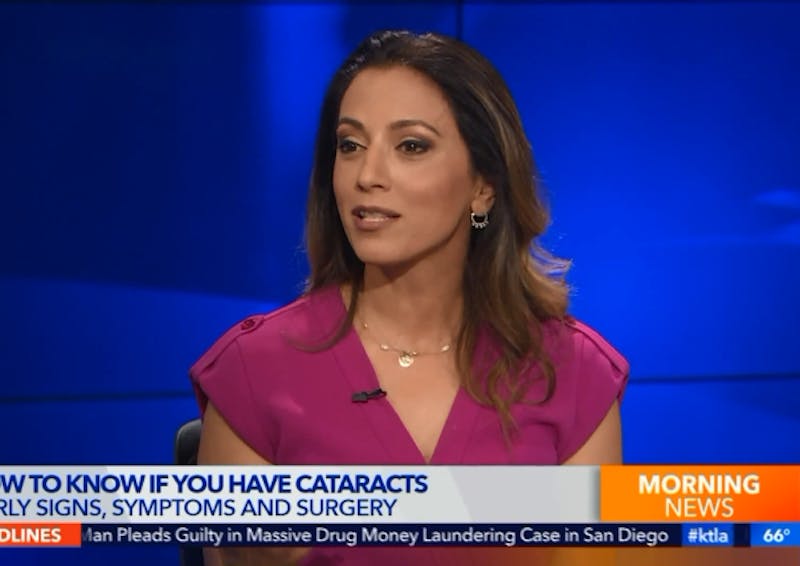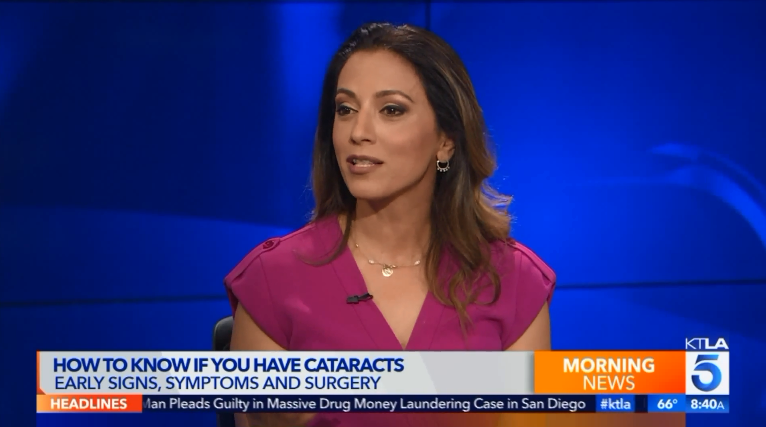 June is Cataract Awareness Month so Dr. Neda Shamie was interviewed by the team at KTLA 5 Morning News to learn about the signs, symptoms and treatments for cataracts.
Like gray hair, cataracts are normal part of aging and are extremely common. Nearly 4 million cataract surgeries are performed in the US each year. Although cataracts can't be prevented, they can be treated safely through surgery with advanced laser and lens options.
How do you know if you have cataracts?
Not all cataracts produce the same symptoms but usually the first sign is the need for more-frequent prescription updates for your glasses or contact lenses. In addition you may experience:
Cloudy or blurry vision
Colors seem faded, yellowing of vision
Glare
Headlights, lamps, or sunlight appear too bright
Halos around lights
Poor night vision
Double vision or multiple images in one eye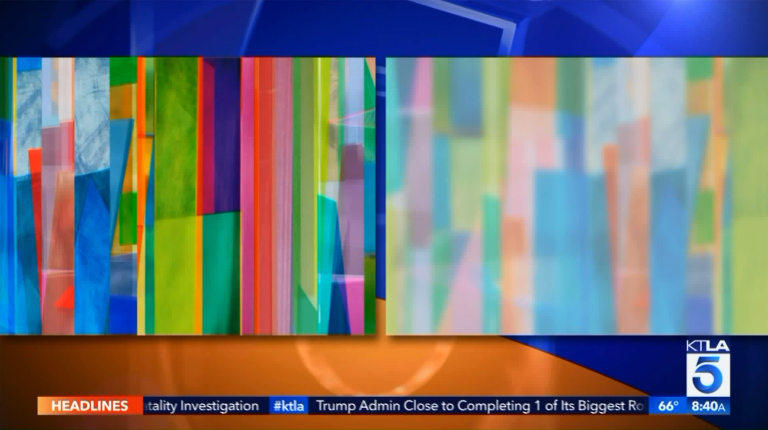 If you're experiencing any of the symptoms above or have been diagnosed with cataracts by your regular eye doctor, schedule a consultation with Dr. Shamie and learn about how we can help restore the vision of your youth.