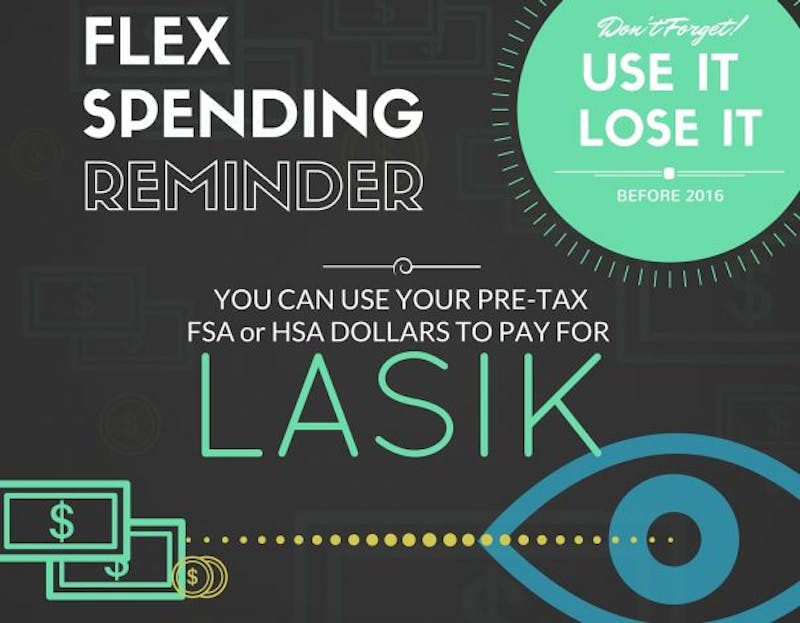 It's that time of year again – time to use up this year's or set aside next year's Flexible Spending Account funds. You've earned those tax-free dollars, now's the time to invest them in your vision.
Flexible Spending Accounts, or FSAs, utilize the tax codes to allow pre-tax income to pay for medical costs. Your tax advisor will set it up if you meet the requirements. The FSAs are an option if you have a job based health plan. If not, there may be other Health Savings Accounts (HSAs) that are a better option for you.
Call us today to schedule your consult and find out out if you're a good candidate for LASIK in 2016!