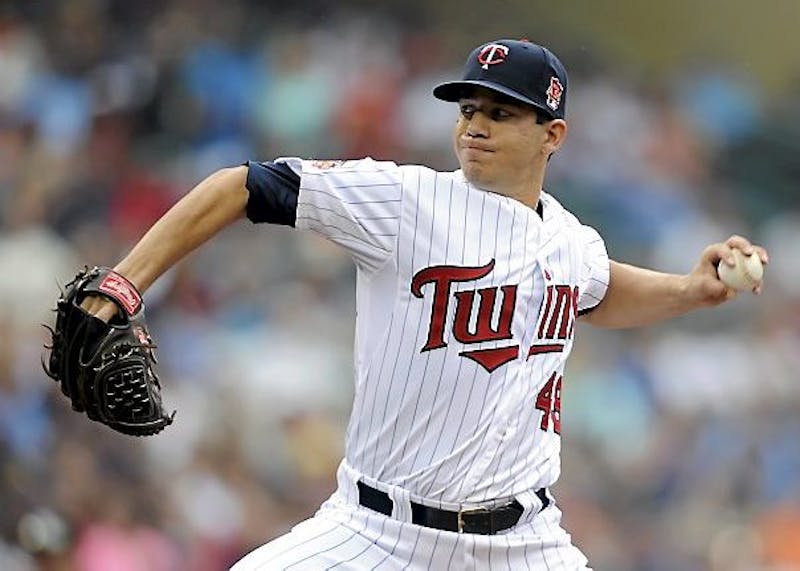 Pro Pitcher Tommy Milone Keeps His Eye on the Ball With Help From LASIK
Original article found at www.eyeful.xyz
The bond between a pitcher and a catcher is pivotal and subtle. The difference between one finger and two, resting on the catcher's thigh or flashing by in a quick sequence, tells the pitcher to go fastball or slider or curveball or changeup.
If that signal is blurry from 60 feet away on the pitcher's mound, you have a problem.
Professional baseball pitcher Tommy Milone, 29, knows that problem all too well. He started having vision problems about six years ago when he was playing in the minor leagues.
"Not only was my vision getting worse, but minor league stadiums – especially at night – are not very well lit," Tommy said. "My vision was definitely frustrating. Not just for me but also for my teammates and our manager."
Glasses weren't an option on the baseball field, and he tried contacts but quickly realized they weren't for him. They didn't sit right on his eyes and caused a lot of discomfort.
He knew a couple of other players who'd gotten LASIK, and decided to look into it himself. And it wasn't until he had LASIK that he realized how bad his vision had actually gotten.
"The procedure was really quick and simple," Tommy said. "I felt a little pain after the numbing eye drops wore off after the procedure, but I took a nap and felt fine when I woke up."
He hasn't experienced any other side effects, but some common ones include dry eyes and visual disturbances, like glare, halos and starbursts. "I really like being able to sit down in front of the TV without my glasses. And of course, it's nice being able to read the catcher's signals," he added.
If you're considering LASIK but are apprehensive, Milone does have a piece of advice: take the time to get comfortable with your LASIK surgeon before the procedure.
He had his LASIK done at the Maloney-Shamie Vision Institute, and Dr. Maloney and his team spent time with Milone to make sure he was comfortable and had all his questions answered ahead of time.