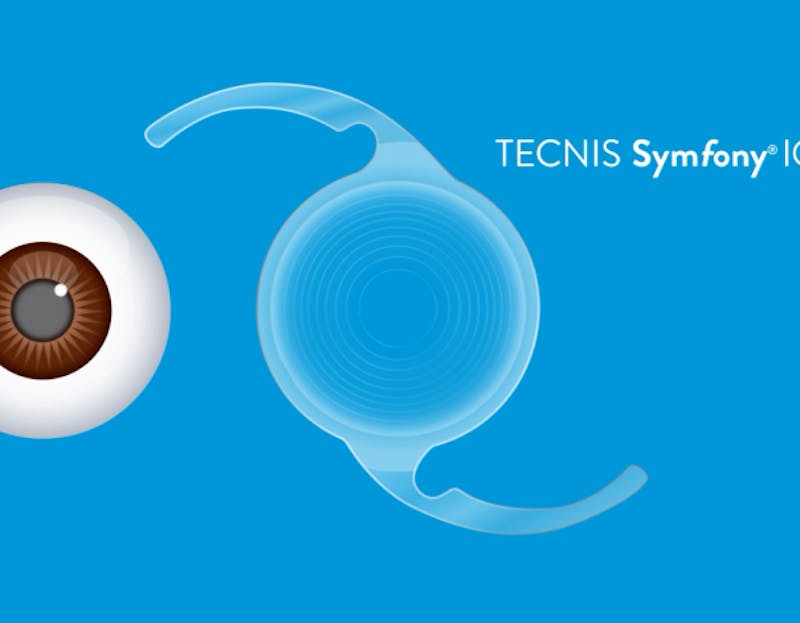 What is the Tecnis Symfony IOL?
The Tecnis Symfony IOL is the first in a new category of intraocular lenses that provide a full range of continuous high-quality vision following cataract surgery, while also minimizing the effects of presbyopia by helping people focus on near objects. This highly advanced IOL was designed to allow excellent vision at all distances – near, intermediate and far. With the Tecnis Symfony IOL, there is no worry of choosing one distance for the other. The FDA approval includes a version of the lens for people with astigmatism, the Tecnis Symfony Toric IOL.
Benefits of the Tecnis Symfony IOL
Seamless, day-to-night vision. Patients could see objects sharply and clearly at near, intermediate and far away distances, and points in between.
High-quality vision. Not only does the Symfony IOL get rid of the blurriness caused by presbyopia and cataracts, but it also eliminates discolored and distorted vision.
Low risk of halo and glare. A common symptom of cataracts is seeing halos and glare around lights, especially at night. Even after having cataracts removed, some IOLs can also cause this. The Symfony IOL has an extremely low incidence of halos and glare.
If you are interested in eliminating your need for distance or reading glasses at the same time your cataracts are removed, schedule a cataract consultation with Dr. Maloney or call 310.208.3937 today. The Symfony Lens may just be the right lens for you.